Qigong Workshops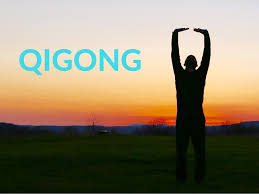 | | |
| --- | --- |
| When: | 12:00pm - 2:00pm, Feb 18, Mar 18, Apr 15 |
| Where: | 4 Gates Wellness |
| Who: | Chris Morris |
| Cost: | $20 per session |
---
Looking for a way to de-stress, improve your health, and create more peace in your life? These two-hour workshops are designed just for you!
Qigong (pronounced "chee-gung") means "working with the life force energy," and it is a meditative movement practice that is part of the same ancient healing system as Chinese medicine and acupuncture. With documented healing benefits (including stress reduction, a strengthened immune system, improved balance, and improved sleep), qigong is easy to learn and fun to practice.
Open to beginners and more advanced students, each stand-alone workshop is unique but usually includes:
- Energy medicine techniques
- Warm-up exercises
- Qigong practice
- Seated meditation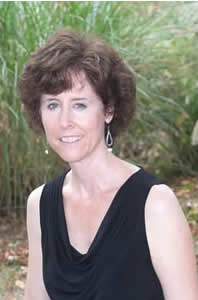 Chris Morris, Ph.D. is a Certified Qigong Instructor who loves to share this meditative movement practice that has made such a positive difference in her life. For more information about Chris and qigong, go to www.peacefulqi.com.
The cost is $20 per session, payable by check or cash at the door. Maryland Food Bank donations welcome. For questions and to register, please contact Chris at chris@peacefulqi.com
Awakening to Our Dreams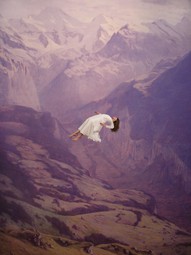 When:
6:45 - 9pm
3rd Monday of
every month
Where:
4 Gates Wellness
Who:
Michael Phillips
Cost:
$20
---
Our nighttime dreams can reacquaint us with our life's dreams. Come share and unveil what insights and inspiration our dreams may be offering. For several years, Michael has facilitated a monthly meeting of a diverse circle of participants who share the details of their sleeping dreams. Through questioning and unraveling of images, they encourage one another to discover whatever meaning or message the dream may be offering. Often, we find a thread between the outer dream and purpose of someone's life and the sleeping dreams that can point us to issues and emotions that want our attention.
The fees are $20 ($15 for students or fixed income) with half of the collected amount is going to a charity or a cause we decide on from themes that arise in our dreams. Additionally, we ask that you bring a can or two of food for the local food bank.
For questions, please contact Michael Phillips.
Svaroopa® Yoga Class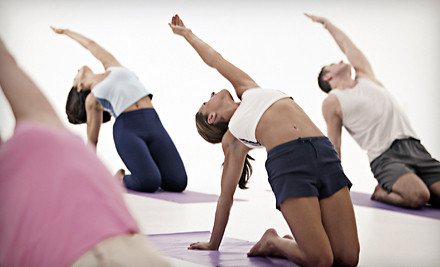 | | |
| --- | --- |
| When: | 5:30 - 7 PM, Wednesdays |
| Where: | 4 Gates Wellness |
| Who: | Anita Strittmatter |
---
Svaroopa® yoga class and therapies work reliably to dissolve aches and pains by unraveling the underlying cause of the problem – spinal tension. By softening and releasing the deepest tensions in the body along your core, you will experience spinal decompression and create openings within the body which not only provide physical relief, but transformative personal healing and an expansive experience of peace and bliss within… in other words, an overall sense of wellbeing inside and outside… what we call svaroopa!
With emphasis on alignment and supportive propping, anyone can participate in this effective and compassionate style of yoga. Classes are composed to provide maximum results. Beginning with foundational poses, you will discover how to take the openings deeper and learn to move frozen parts of the spine as well as lift pressure off your internal organs. Then, through this paradigm shifting methodology, you will learn to use your body in a whole new way developing surprisingly easy strength with less strain, pain and effort.
Packages / Rates:
Drop-in rate: $20
Four Class Packs: $72 (8 weeks to expiration)
Eight Class Packs: $135 (16 weeks to expiration)
Monthly Maintenance Pack (Four Pack & a Private): $150
Newcomer Special: 2 Classes + 1 Private Session for $99
Private sessions: $95 (4 pack for $320)
Semi-private: 2 participants - $60pp; 3 participants - $45pp
For more information and to register please contact Anita Strittmatter.