Speaking Circles®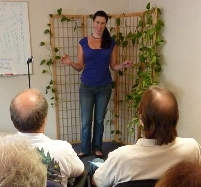 When:
3pm - 5:30pm,
3rd Sunday of every month
Where:
4 Gates Wellness
Who:
Nancy Wilson
Cost:
$25*
---
Find your authentic voice and in the process discover presence, ease and clarity in your self-expression. Speaking Circles® is an approach to public speaking grounded in authenticity and connection—connection to self and connection to one's audience. In a safe, supportive setting transform self-consciousness into self-confidence, learn to listen more deeply, and access your innate magnetism and natural speaking style. Based on the work of Lee Glickstein, who overcame decades of severe stage fright, this heart-centered, relationally-based approach is an antidote to the resistance to being seen and heard for who we really are. If you suffer anxiety in front of groups, are a social change agent with a message to share, or authentic connection and trust in your professional and personal relationships is especially important, Speaking Circles® are for you.
*$25 per session or 9 sessions (within a 12 month period) for $185.
For more information and to register, contact Nancy Wilson at 443-545-9113 or nwilson1412@gmail.com.
---
A little about Nancy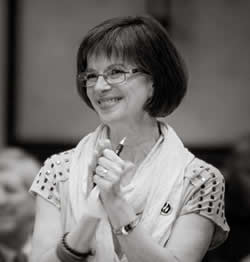 I originally sought out Speaking Circles® in 2001 after choking up from overhearing a conversation about a "Voice Your Vision" workshop and realizing I felt I had no voice with which to even voice a vision. A year and a half later, facing the prospect of moving across the country to Maryland, I became a certified facilitator trained by Lee Glickstein, founder of Speaking Circles International.
With 20-plus years in corporate financial management and equally as many as a student of human potential, I bring a broad perspective to my classes and workshops. As a transformational life coach, group facilitator, and holistic health coach, it is my privilege to help empower individuals to move into fuller, freer, more expansive lives.
Awakening to Our Dreams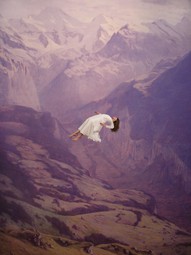 When:
6:45 - 9pm
3rd Monday of
every month
Where:
4 Gates Wellness
Who:
Michael Phillips
Cost:
$20
---
Our nighttime dreams can reacquaint us with our life's dreams. Come share and unveil what insights and inspiration our dreams may be offering. For several years, Michael has facilitated a monthly meeting of a diverse circle of participants who share the details of their sleeping dreams. Through questioning and unraveling of images, they encourage one another to discover whatever meaning or message the dream may be offering. Often, we find a thread between the outer dream and purpose of someone's life and the sleeping dreams that can point us to issues and emotions that want our attention.
The fees are $20 ($15 for students or fixed income) with half of the collected amount is going to a charity or a cause we decide on from themes that arise in our dreams. Additionally, we ask that you bring a can or two of food for the local food bank.
For questions, please contact Michael Phillips.
Svaroopa® Yoga Class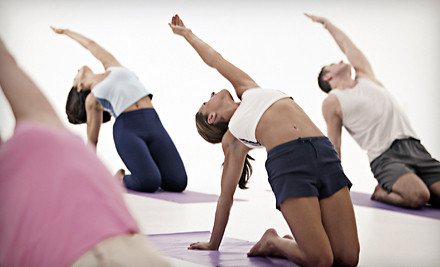 | | |
| --- | --- |
| When: | 5:30 - 7 PM, Wednesdays |
| Where: | 4 Gates Wellness |
| Who: | Anita Strittmatter |
---
Svaroopa® yoga class and therapies work reliably to dissolve aches and pains by unraveling the underlying cause of the problem – spinal tension. By softening and releasing the deepest tensions in the body along your core, you will experience spinal decompression and create openings within the body which not only provide physical relief, but transformative personal healing and an expansive experience of peace and bliss within… in other words, an overall sense of wellbeing inside and outside… what we call svaroopa!
With emphasis on alignment and supportive propping, anyone can participate in this effective and compassionate style of yoga. Classes are composed to provide maximum results. Beginning with foundational poses, you will discover how to take the openings deeper and learn to move frozen parts of the spine as well as lift pressure off your internal organs. Then, through this paradigm shifting methodology, you will learn to use your body in a whole new way developing surprisingly easy strength with less strain, pain and effort.
Packages / Rates:
Drop-in rate: $20
Four Class Packs: $72 (8 weeks to expiration)
Eight Class Packs: $135 (16 weeks to expiration)
Monthly Maintenance Pack (Four Pack & a Private): $150
Newcomer Special: 2 Classes + 1 Private Session for $99
Private sessions: $95 (4 pack for $320)
Semi-private: 2 participants - $60pp; 3 participants - $45pp
For more information and to register please contact Anita Strittmatter.